Essay 대회2017 Essay 대회 초등부 유엔협회세계연맹 사무총장상 수상자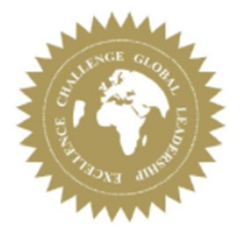 <GLEC Korea 2017 초등부 논술대회 대상 수상자>
유엔협회세계연맹 회장상
서울목운초등학교 이연수
Essay Topic- SDGs Goals 16
FAO(Food Agriculture Organization of the United Nations) on 1979 designated October 16 as World Food Day. FAO is also making a variety of efforts to solve global food problems. Asia is the hungriest continent in the world, with two-thirds of its people struggling with starvation. Goal 2 of the sustainable development goals (SDGs) addressed this problem and emphasizes to "end hunger, food security and improves nutrition, and promote sustainable agriculture." As a resident of Asia, what can you do to support this goal?"
Grand Prize Winner's Essay
Imagine that you live in the rural region in the Asia. You don't have a sufficient amount of food to eat, so you are starving with hunger. How can you solve this problem in efficient way? In worldwide, we have a severe lack of food for many people. Surprisingly, more than half of the people in Asia is starving nowadays. Although you might not notice or think about, it is a problem that can be affected to every people in future. By fulfilling smart farming, developing technology, and using their lands can help to address the common problem of ending hunger.
To begin with, smart farming can help people to get out of starvation. In nowadays, IT technology has developed from years to years, so finally we can be able to reach into 'smart farming'. It is an agriculture business based on smart systems like robot. For example, he said 'By smart farming, just a person can take care of his farm, and food market can improve in short terms by smart farming. In fact, it can prevent from strange fruits by researching foods with program, and have faster speed than humans. Government or global organization can make smart farming system in rural areas, which will go toward solving the for problem
In addition, we should develop technology to have no starvation. In our current situation, most of people have starvation because of lack of money. The world is connected today, so we can buy food in other places. If we have a good technology that is better than other countries, it can be helpful to be rich, and being able to buy food. For example, Korea could be able to get out of poverty, and being able to be powerful country that is in 12th rank in GDP because of industrial development. It had be said like 'Han River's miracle'. Like this, rich countries or world organizations can give them technology to get rid of poverty. There is one quote in case, "Don't give food to poor people, nut teach them how to earn food forever."
Furthermore, each land have their own benefit to develop their community. Each land has their own features, so they can use that areas. For example, hot places like Africa can use solar energy in many ways such as desalination to get water. Also, Hawaii can use by tourism, too. They can use the land by collecting mines, tourism, renewable energy, and convenient transportation. Any of these can help their village, so they should use to be successful. We can use less money to develop our country, so it should be the first step that every countries need to do.
If we can use these ways to collect food, I can prove that it will be successful in every countries including Asia. We can start smart farming, making our own skill to make money, and use out lands in many ways. At least you can be able to eat sufficient amount of food in improved nutrition. I hope people in world can have their rights to stay alive, and use their talents to success and compete with other people.