Essay 대회2019 Essay 대회 초등부 유엔아카데믹임팩트 한국협의회 회장상 수상자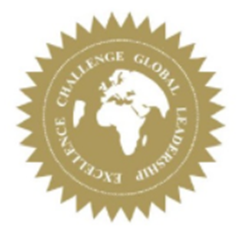 <GLEC Korea 2019 초등부 논술대회수상자>
유엔아카데믹임팩트 한국협의회(UNAI Korea) 회장상
잠원초등학교 이다영
Essay Topic - SDGs Goal 1
As seen in the cyclone tragedy, which caused much damage to Mozambique in early this year, many environmental experts argue that the poor are vulnerable to natural disasters and climate change. Thus, the UN's Sustainable Development Goals 1 highlights the need for various efforts to be made in order to build the resilience of the poor and those in vulnerable circumstances, reducing their exposure to climate-related extreme events and other economic, social and environmental disasters. In your opinion, why are developing countries vulnerable to environmental problems and what social and personal efforts should be made to solve this problem in order to achieve Goal 1 of the Sustainable Development Goals?
Grand Prize Winner's Essay
Environmental disasters are unpredictable and can affect any place in the world. However, poor countries or impoverished places are much more likely to be damaged. Why are poorer countries vulnerable to natural disasters and problems caused by extreme climates, what can be done to achieve the goal 1 of the SDGs; no poverty?

The reason why developing countries are vulnerable to environmental problems are mainly because they have lesser facilities related to protection of people when a disaster happens and because there are much less services for care compared to developed countries. Developing countries have a smaller budget to spend for safety services and facilities, so they usually have lesser facilities or ones that are not enough to protect people in danger. People of poor countries have little or no access to services that can help them, such as healthcare, so they can be left out even if extreme climates destruct their homes. Also, the houses and buildings in poor countries happen to be weaker than the houses in rich communities. This too, affects how much the homes can stand extreme weather and environmental disasters.

As a society, people can provide care for the people in poverty and support developing countries so they can develop. When developing countries have enough budget to build houses that are able to be not affected by most weather that can protect people and develop services and facilities, it will be helpful for reducing poverty that is caused by environmental disasters or epidemic diseases. Many people in poverty, especially extreme poverty, is lacking basic necessities and needs to be protected from violence. Developed countries has to provide protection and care for people in or affected by poverty. Education is important for reducing poverty; properly educated people are more likely to get careers than those who are not, so providing education for people in poverty can lead to the development of the community, contributing to the goal of no poverty.

As individuals, people can donate money and other things required for the well-being of people in poverty and spread the word about the problem of poverty. There are a big number of charitable organizations in numerous countries, and people can always decide to support a person, a family, or a certain area via these organizations. They can also donate money for a project for the elimination of poverty. Moreover, joining in events that is dedicated to helping people in poverty and impoverished places. For example, many people participate in making hats for newborn babies in poor countries, because a large number of newborns lost their lives because they did not have anything to make them warm when they were born. The hats sent for poor communities saved hundreds of lives.

There are impoverished places all around the world, even in developed countries. These areas are vulnerable to environmental disasters and problems caused by extreme climates because there are lesser facilities and services for safety. However, if people cooperate to help those in need, as a society or as individuals, well-being of people in poverty and the goal of reducing poverty can be achieved.