Essay 대회2019 Essay 대회 중등부 유엔아카데믹임팩트 한국협의회 회장상 수상자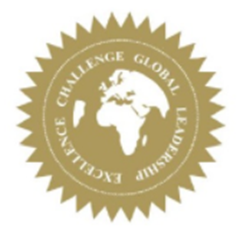 <GLEC Korea 2019 중등부 논술대회 수상자>
유엔아카데믹임팩트 한국협의회(UNAI Korea) 회장상
한국국제학교 제주캠퍼스 조수영
Essay Topic - SDGs Goal 3
As an aftereffect of the 2011 humidifier disinfectant incident, people's concerns towards the safety of chemicals have intensified. After the series of controversies, the new term, 'Chemophobia (Chemophobia)' has emerged, calling for the proper regulation of chemicals in order to safeguard the environment and public health. As a response to chemical-related incidents, the U.N. stresses the importance of exercising strict control over the chemicals in order to precaution the millions of deaths that occurred from contamination of the environment. In South Korea, where there is widespread fear of chemicals, what is an effective way to manage chemicals? By acknowledging the current legal framework's shortcomings, how can we effectively supply the eco-friendly products to the wider public?
Grand Prize Winner's Essay
Throughout history, developing technology has always been accompanied by naysayers with genuine concerns. however, it has been proven time and time again, such as with the machine-run factories, the most economically viable solution will prevail. Much like how machines are cheaper than human laborers, spraying foods with various chemicals, either to raise nutrition or taste value, is cheaper than taking the effort to grow genuinely heartfelt food that everyone can safely enjoy.
One should also note that there is no conspiracy being perpetuated by big business to harm the population through chemicals. Producing harmful chemicals is simply neither viable in this world where word travels faster than ever, a single mishap can cause a significant dent in a company's profit. This is partially why 'chemophobia' exists in the first place. There will be no major, movie-like disaster to "wake up" the public, because there is nothing for this disaster to take root from in the first place. Therefore it is highly doubtful that anyone, even government could prohibit the infiltration of chemicals in our products, at least not indefinitely.
So what can be done to reassure the public? One possible way is for the government must be more involved in regulating chemical production, and pair these new procedures with educating the public about these new guidelines and the proper utilization of these chemicals.
There are several ways for governments to be more invested in the production of chemicals. Implementation of strict guidelines on testing procedures could be introduced to most accurately predict the results of to mass production. Benchmarks that must be passed for a product to be put on the market should be updated or created. Various stages to grade consumer suitability could be established and enforced, such as what is already being done with furniture and environment suitability. These stages should be named to correctly capture the safety of the food, likely with neutral language that will not overly concern the public. Of course, the public should be educated on this new system as well.
There are many examples of public education concerning chemicals already. Food labels items list chemicals used in production, and plenty of products such as insecticides have clear instructions on how products should be used alongside proper procedure when accidents occur. However, these are examples familiar to everyone, and are insufficient in illustrating the full impact chemicals have on our lives. Few can name, for example, the exact chemicals used in the fertilizer to grow our rice, even though there must be thousands. As a result, it becomes easy for people to automatically blame chemicals and the government when negative consequences arise from chemical usage without thinking of the influence their own ignorance may hold over their train of though. It is necessary. then, to further make people aware of these new testing protocols in chemical development. This education, whether they come in the form of college classes, school field trips, or even local orientations held by local businesses, could help to reassure the public that the products they consume and the chemicals used to make in them are safe